BUDGETS
The Proposed 2024 Operating and Five Year Capital Plan are being presented at the October 23, 2023 Council meeting.
2024 Proposed Operating and Capital Budget
All budget meetings are open to the public. Current budget meeting dates are:
October 23 2023 at 5:30
November 14 2023 at 3:30
November 27 2023 at 3:30
December 4 2023 at 5:30
December 11 2023 at 5:30
The 2024 budget continues to build on the ongoing work of staff and Council to provide a high quality explanation of the Town's finances, expectations and achievements to the public. Incorporating feedback from our 2023 GFOA budget submission, the current budget book includes informational and formatting improvements from prior years.
GFOA Award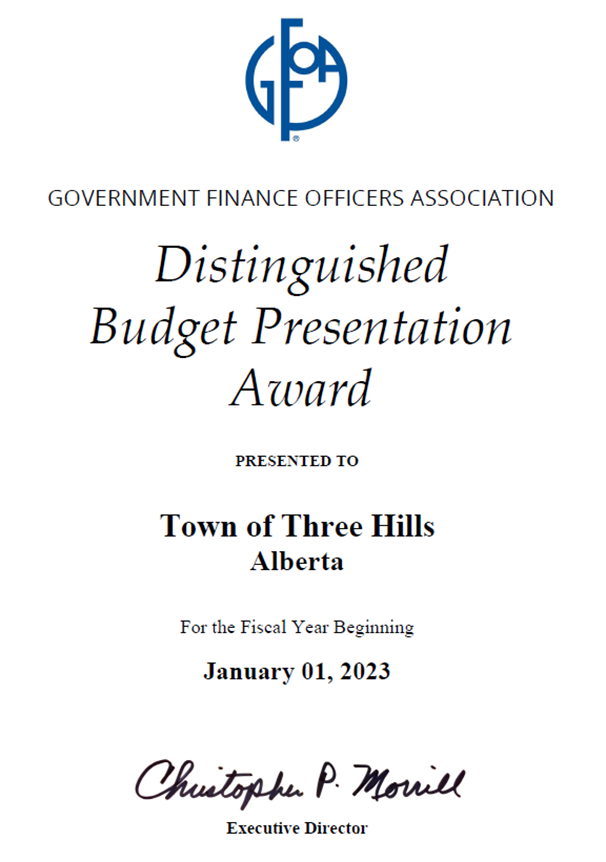 Government Finance Officers Association of the United States and Canada (GFOA) presented a Distinguished Budget Presentation Award to Town of Three Hills, Alberta, for its Annual Budget for the fiscal year beginning January 01, 2023. In order to receive this award, a governmental unit must publish a budget document that meets program criteria as a policy document, as a financial plan, as an operations guide, and as a communications device.
This award is valid for a period of one year only. We believe our current budget continues to conform to program requirements, and we are submitting it to GFOA to determine its eligibility for another award.
Operating Budget Highlights
The proposed 2024 budget primarily focuses on providing services at the level expected by Council and public while planning for the future by increasing funding for capital projects. Staff are also proposing aggressive increases in capital funding to address short-and-long term infrastructure replacements.
Overall the presented budget shows a budget deficit of $168,730 and would require tax or utility rate increases to balance. This is the amount needed to maintain existing service level standards plus consider new services or programs, including:
• a water bill relief program for unexplained high water consumption ($6,900)
• addition funds for local community groups ($7,200)
• factoring potential waste and recycle contract cost increases in the 2023 budget ($40,450)
• zamboni room flooring upgrades at the Centennial Arena ($15,000)
• increased funding for capital projects ($190,000)
Council will consider base budget amounts along with these service requests during their budget deliberations. Decisions during these deliberations will determine if tax or utility rate changes are required for 2024.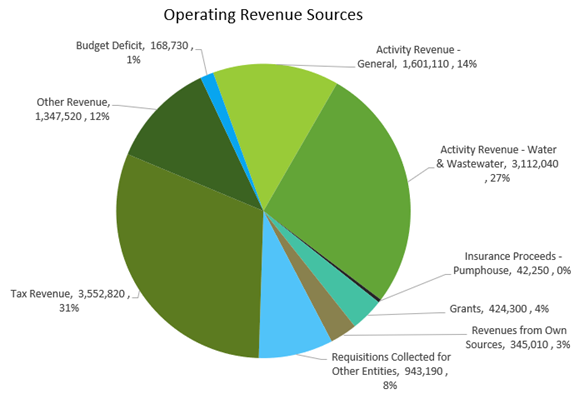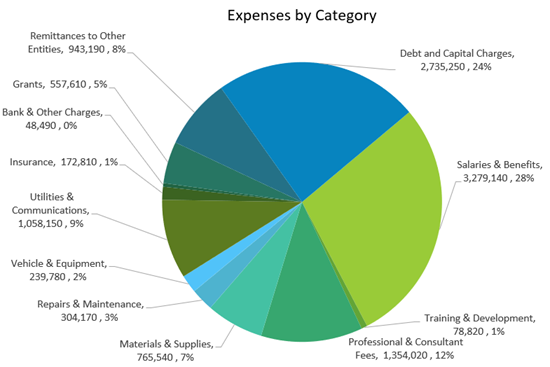 Capital Budget Highlights
The proposed 2024 capital plan includes 12 projects totaling $1,186,500.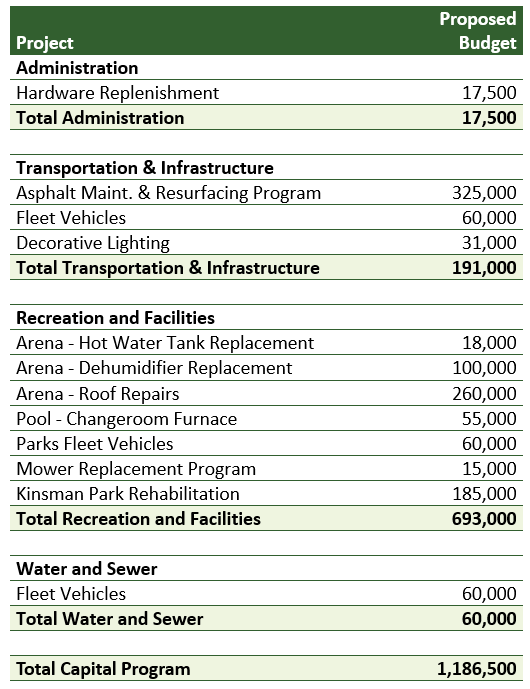 In addition to these projects, there are 6 projects that were previously approved in 2022 and 2023.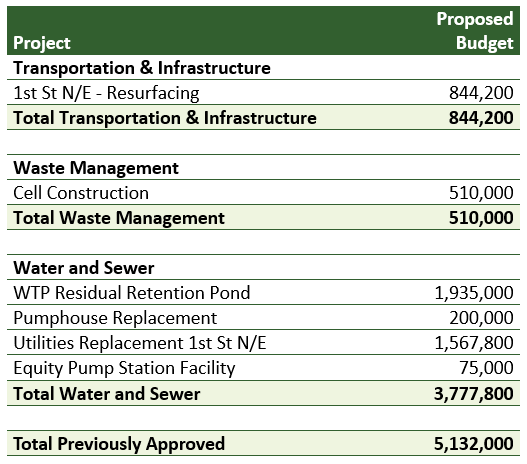 If approved, staff believe all these projects can be substantially completed by the end of 2024.
As presented, the 2024 Capital Budget can be accomplished without negatively impacting existing tax rates, although it does accelerate the usage of our own reserves.
Any questions on the proposed budget can be directed to any elected official or:
Greg Towne
Director of Finance
or
Ryan Leuzinger
Chief Administrative Officer